See Something You Like?

Some of my ebooks are now available in hardcopy. I get them made, myself, and since they are ebooks, they are quite thin - not your average book-size. They are a little costly to print, so I am working on selling 3 for $30, which comes with a tiny Bulgarian Rose Oil perfume gift for the first 10 orders. This oil is for your Heart-Healing and Empowerment, as Rose has the Highest Vibration of all oils, at 320Hz.
Can also autograph books at your request; I plan on artfully hand-binding a very Limited Edition set of my books, which will be one of a kind. Details to follow...
Otherwise, printed ebooks are $13 each, and are roughly A5 size. Send me a message to place your order.
Only the two pictured are currently available, with more to follow, soon!
All ebook files can also be purchased directly from me if you prefer.

All other Services are donation-based, via paypal: mardiwolf@hotmail.com



Powered by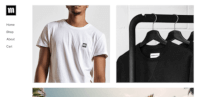 Create your own unique website with customizable templates.