Nice things people have to say about me...

"

The Little Row Boat: I will NEVER forget that story. I find myself thinkin' about it and wishing I had a hardcopy to read to Izy! I love love love your creative beauty!

" ~ Radia Richardson



"Mardi is an old Soul with the Insight of a Sage & the has the unique ability to articulate her Insights with Passion"

~ Kim Gordon

"

Mardi Shakti is the shark, best perspective at the top of the food chain!!

" ~ Angela Sacco

"

Mardi is deep wisdom coupled with vulnerable softness, melodic writer, dreamer of new realities." ~ Quynh Nguyen



"Mardi:

She's a fountain, seemingly pouring forth endless amounts of wisdom, Genius and creativity. Big, big heart, expansive awareness.

" ~ Scott Carroll





Powered by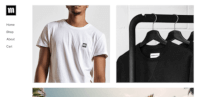 Create your own unique website with customizable templates.