Welcome Home!
This site is a place for me to gather my online presence, to better help me help you, at your request.
I am a Freelance Agent of The Goddess, and a Storyteller ~ chanelling timeless, Cosmic Wisdom, straight from Akasha, and relating it to what it means to be Human.
All Stories are Ours.
In the old days, we called it MAYA, this Century, it is known as THE MATRIX; an artificial, and crafted reality, that is not a reflection of your True Nature.
Feel free to look around at my books, my art, my services, and my projects - see anything you like, let me know!
*like all good things, I am under construction. Be sure to drop by often for new developments, or just send me some feedback!
We're never perfect, never ready, so I'm just going public with this, anyway...
"Dear Mardi..."

* if you click on these ads, below, they'll send me $ - you don't even have to buy anything. That's one way to play together, in the matrix... ;)
Powered by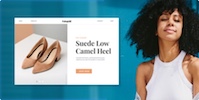 Create your own unique website with customizable templates.