Outrageous!
M.U.S.E:
Melbourne Underground School of Entertainment
​
The Vision is always to rebuild community. The opposite of divide and conquer. The opposite of indoctrination.

This school is inspired by my Love-affair with Gemini-JEM and The Holograms...!

When I was growing up in Melbourne, we had "Rock n Roll High School"... and I'm so glad we did.
Keeping ART and MUSIC culture alive in the Matrix is SO important, because it's how we keep media and dreamtime flowing, unpolluted.

Firstly, the vision is a music school, like RnR High, only BETTER!
But also:
* Art Workshops and Gallery Exhibits,
* Movies and Documentaries -
Anyone who wants to learn to make movies, can work with bands, making video clips, and things!


* Computers, Media and News -

Computer people can deal with social media, and graphics, International Communications, articles, and blogs, and online galleries!


* Community: for resources, extra musicians, extras for film projects, safety, and art-support
* When artists gather, anything is possible...

Secondly, its own recording studio and out-sourcing.
Thirdly, its own Record Label.
Fourthly; its own Radio Station! Spinning tunes from its own Label, discussing Local news, issues, and people media...
Maybe even its own venue, down the line...

If you would like to donate to this vision, and be the benefactor we never had, please donate via paypal to: mardiwolf@hotmail.com

Professional Crowdfunding Video to follow... ;)
Powered by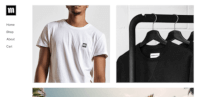 Create your own unique website with customizable templates.