Spiritual Counselling - if you just need someone to talk to who finally 'gets' you.
Are you lost, and don't want to be? I can help you find your True North; identify destructive habits; build a value system; initiate you through past, present, and future changes.

Birth time is preferred for best results!

Native American Small Medicine Wheel: a check up with your inner world.
Wisdom of the Four Winds: Southern Hemisphere specific, Initiatory Navigation
Egyptian Tarot: Powerful Egyptian Tarot Cards
PAY ME WHAT YOU CAN AFFORD

Powered by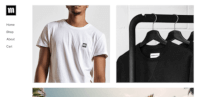 Create your own unique website with customizable templates.